At Crystal Clear Audio & Video we pride ourselves in making your home theater or media room your family's favorite gathering and entertaining space.
What is the difference between a Home Theater and a Media Room?
---
Home Theater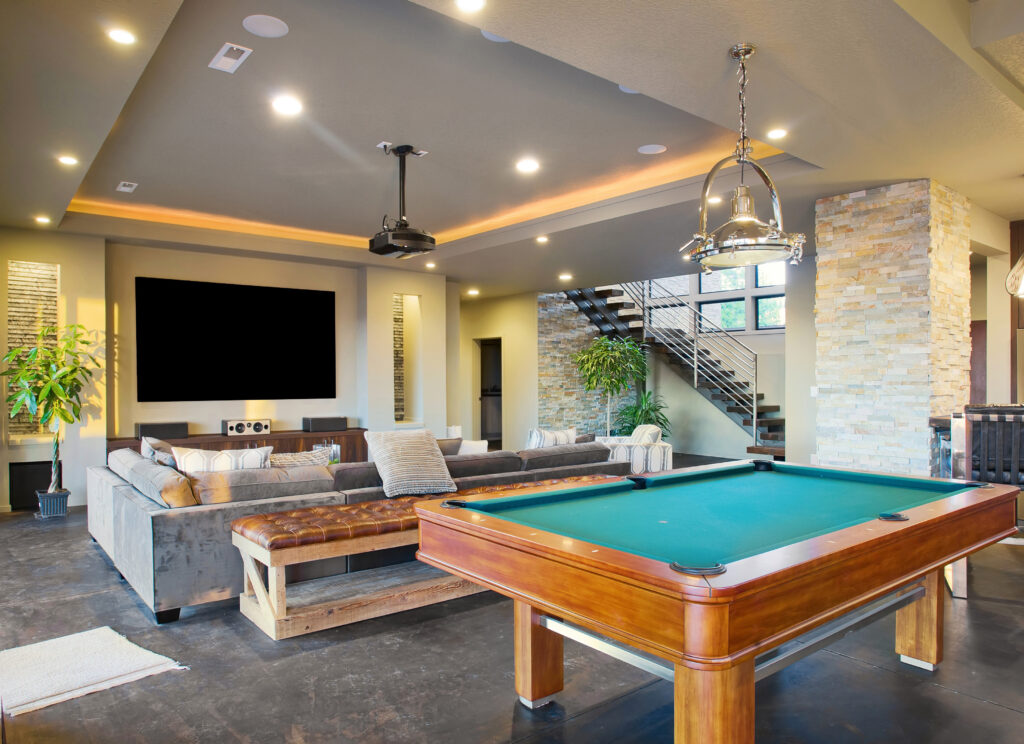 A dedicated room devoted to the best possible reproduction of picture and sound using a 5.1 or 7.2 surround sound system. Projection systems, audio systems, seating, acoustics, and room design carefully planned and engineered to accurately reproduce what the filmmakers intended.
Media Room
A home theater consisting of a mounted large screen TV and surround sound system integrated into a room that serves multiple purposes. Typically this will be a Family Room, Game Room, Great Room, or Bedroom. A Media Room differs from a dedicated home theater in that it serves more than one role. The room is typically optimized for best audio & video performance while providing multiple functions.
---
Remote Controls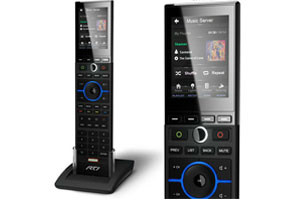 Replace every remote in your household with a high end universal remote that offers a full complement of hard buttons providing quick, customized control as well as a touchscreen interface that can be custom tailored for full control of devices throughout the home. Universal remotes can be programmed to control the home theater, music, indoor and outdoor lighting, climate controls and endless possibilities for any electronic device or system. Make controlling today's electronics a true convenience and pleasure, even using your tablet or smartphone. No more pointing the remote at a TV to make it work, you can roam a several acre property and still control your entertainment systems.
---
Whole House Sound
Access and hear music throughout your entire home and outdoors.
We can provide and install modern flush-mount in-ceiling and in-wall speakers to blend into your home's décor. Crystal Clear also offers state-of-the-art volume controls using in-wall or portable touch screen remote controls, allowing easy access to music on your phone, tablet or computer, music servers and streaming Internet radio. We can provide easy access to your music at your fingertips from anywhere in your home or outdoors.
---
Outdoor Entertainment Systems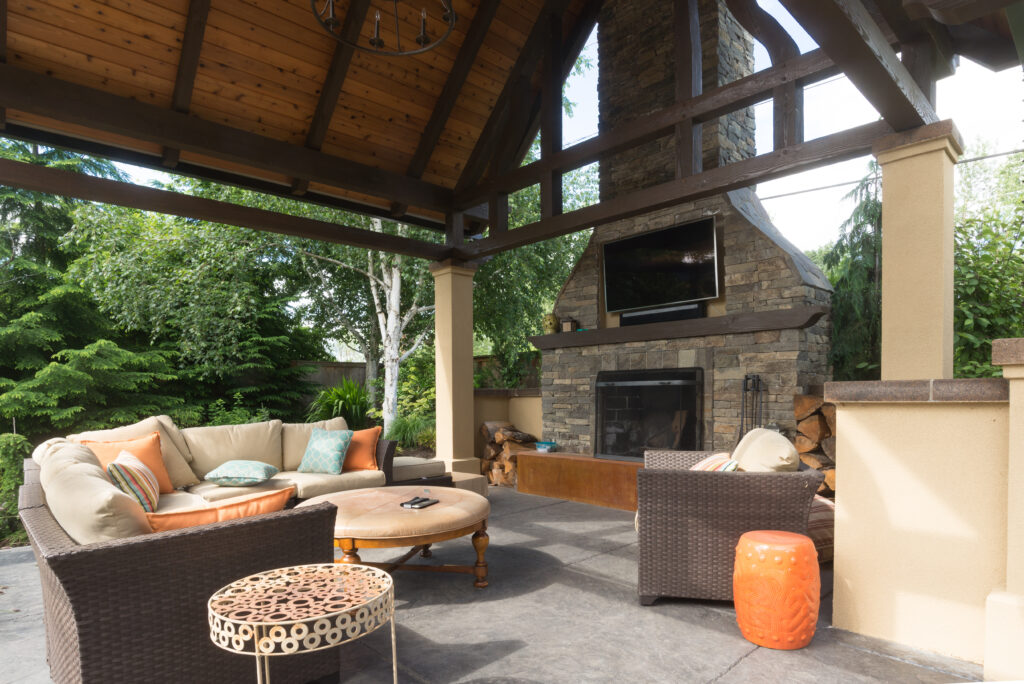 Take Southern California's beautiful weather and live life outdoors! Bring your favorite music, sporting events, and movies to the backyard. Weather resistant outdoor speakers can provide great sound quality using in-ground hidden subwoofers and multiple camouflaged speakers concealed in the landscaping. Outdoor flat screen TV's are available that are designed to be exposed to the weather elements and feature screen coatings to minimize the glare of bright outdoor environments. Control from handheld remote controls, in-wall touchscreens, and even with your smartphone or tablet.
---
Whole Home Integration and Automation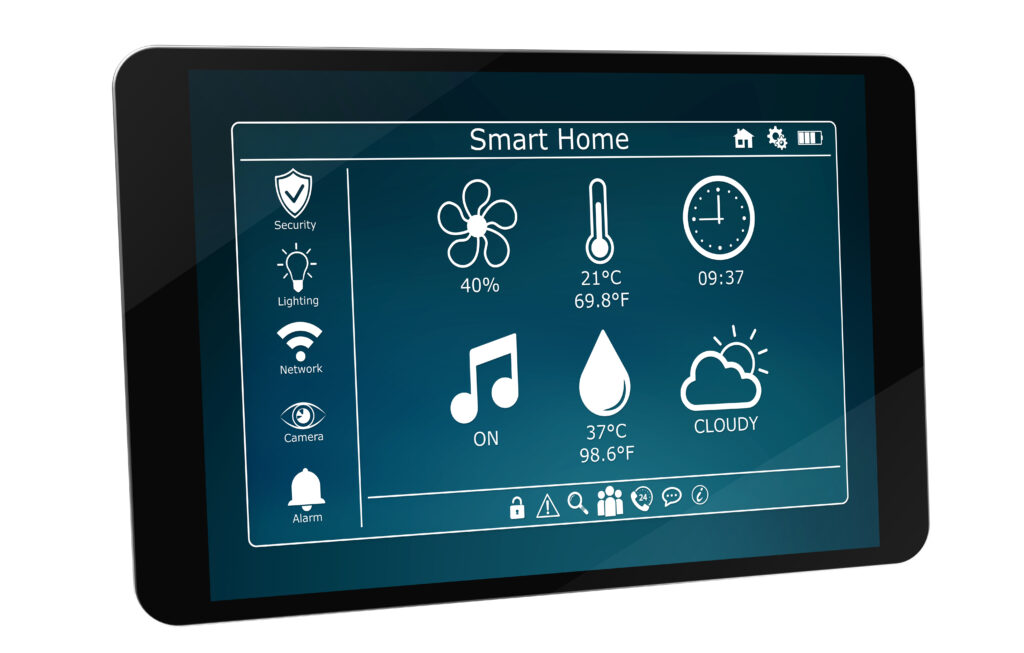 Control your entire home using state of the art technology and programming.
Enjoy seamless control of your home theater, media room, house lighting, security system, climate control, security gate, surveillance cameras, and your pool/spa with a home automation system. This "smart home" technology is also referred to as systems integration or Whole Home Integration. It allows access and control of all your home's subsystems with simplicity and ease. Eliminate clutter and enhance your family's lifestyle and safety with the added convenience that a home control system allows. Imagine a single button press at night that turns off the house lights, arms your security system and turns off all audio/video systems. The built-in coordination between a home's subsystems helps you save energy automatically by turning off lights and electronics that are not in use.
---
Smart Device Control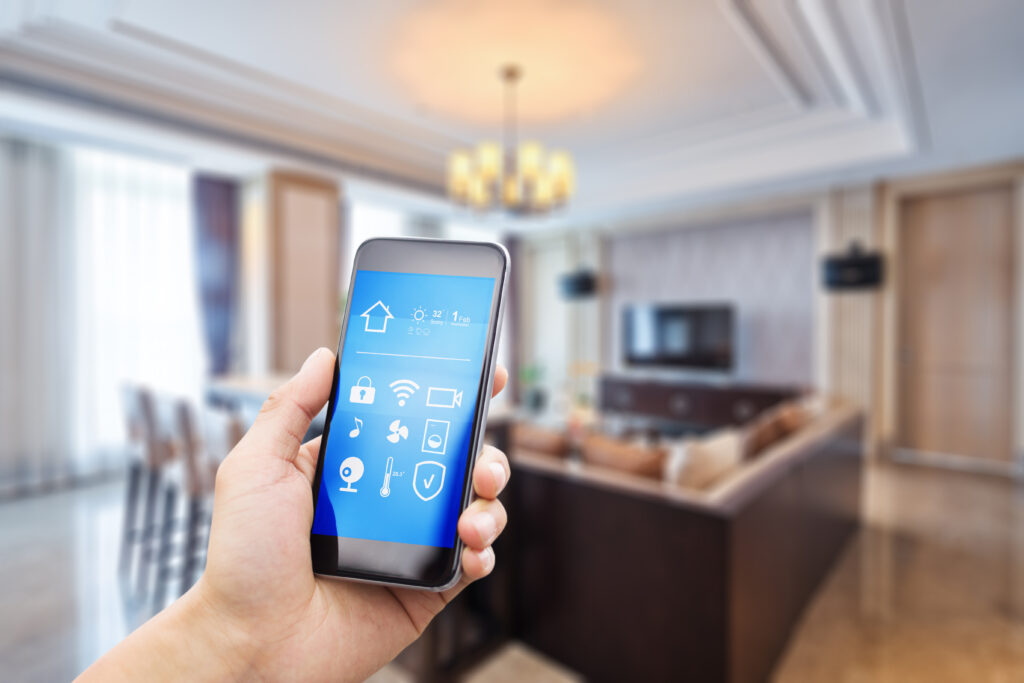 Monitor your home from any smart device from anywhere in the world. Allow your home to adapt to your needs instead of the other way around.
---